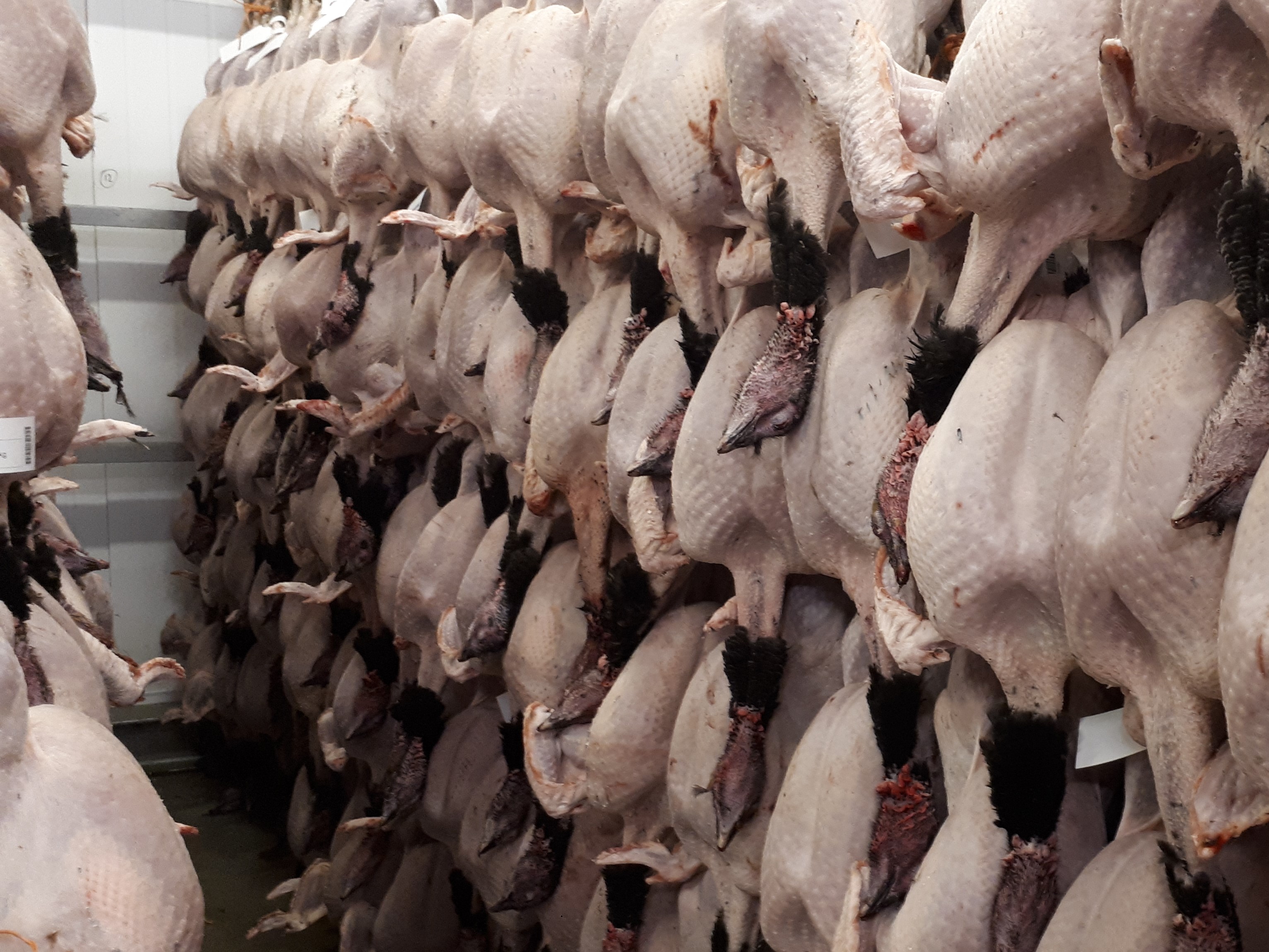 Why should you trust us with your poultry this christmas.

We may not know everything but we do know alot about poultry, not being tied to one hatchery means we are able to choose only the best breeds to suit our customers needs, we select these for flavour, size, meat texture and confirmation.

we have over 4000 cubic ft of chiller allowing our birds to mature in a perfect enviorment.